How did you first hear about roller derby?
I think I heard an ad on K-ROCK or saw an ad in the OD (Observer Dispatch)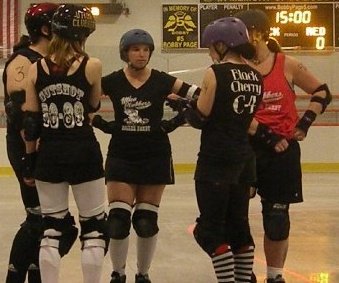 How long have you been involved in the sport and in what capacities?
CNYRD – Since March 2008. I've served in many leadership capacities including President and Coaching & Training Chair. I'm currently the Games Committee Chair, Siege of CNY Tournament Chair, full-time skater, part-time NSO, WFTDA rep, CNY Nightmares captain, and league coach. Mohawk Valley Roller Derby (MVRD) – On and off since they formed in 2009 (I think). I've previously been a coach and am currently a skater on their B team and an NSO.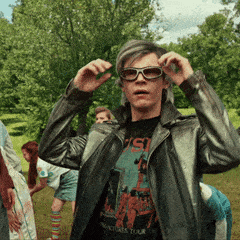 What made you want to try it?
I've played sports my whole life and when I got home from grad school and saw the ad, I thought it was definitely something to check out since I hadn't played on any teams for a couple of years.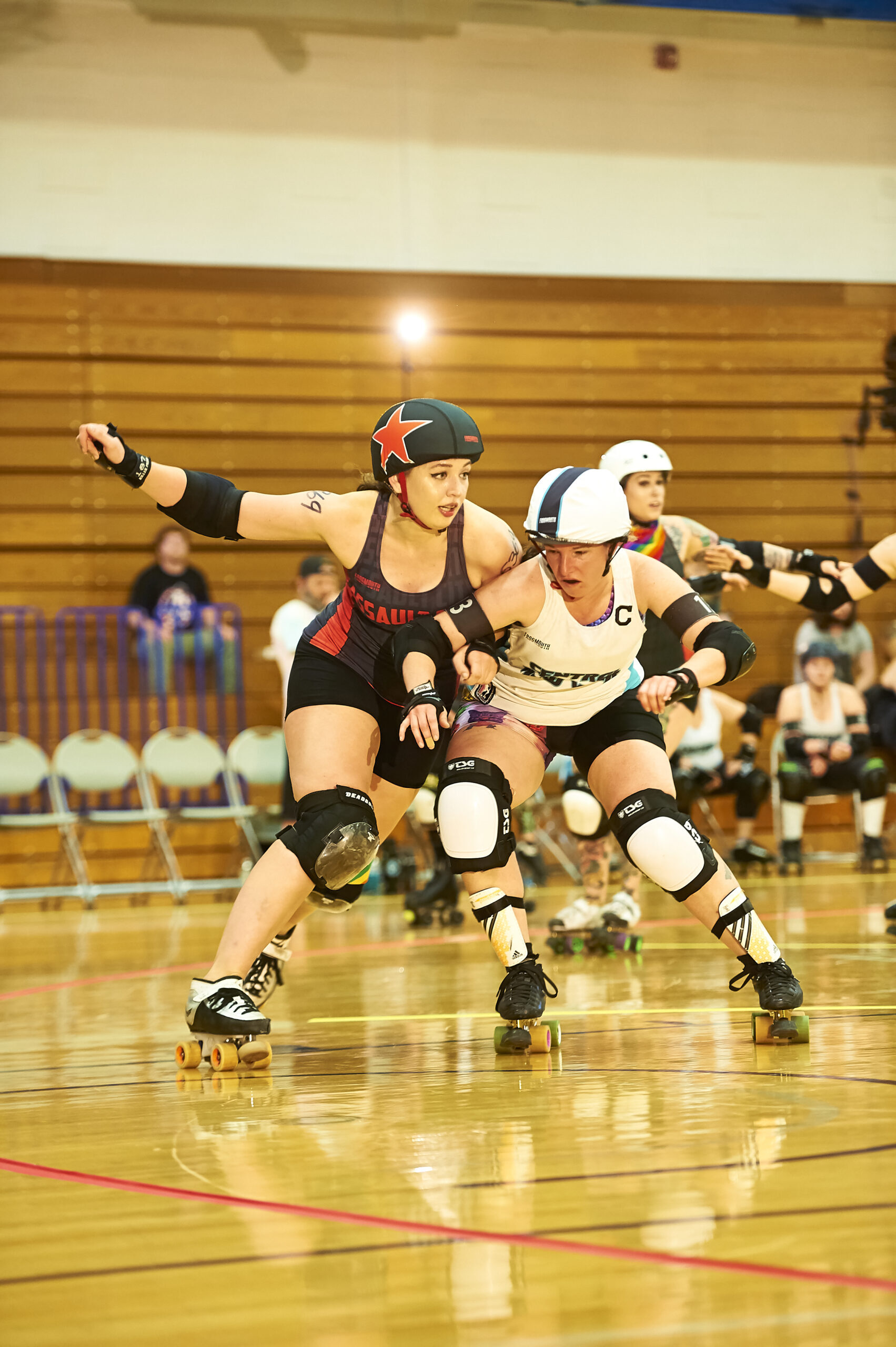 What's your favorite thing about playing roller derby?
How physically and mentally challenging it is.
Do you remember your first CNYRD game? Where and when?
November 2008 against Albany at the Washington Ave Armory. I'm pretty sure we had a few guest skaters too.
Have you played any other sports before?
Yup! Baseball, Basketball, Field Hockey, Fast and Slow Pitch Softball, and Lacrosse. From youth level to Division 3 college.
What do you do for off-skates training?
Mostly lift weights and cardio cross-training. I'm a member of the #cuttlefishcrew run by Iron Octopus Fitness (virtual group fitness).
What do you consider your greatest strength as a jammer, blocker, or pivot?
Knowing what's going on in the game and anticipating what is going to happen.
What are your goals for the 2020 season?
Continue to improve power and strength while blocking; work on being a strong forward-facing blocker.
How do you push yourself to be a better athlete?
What thing have you done within CNYRD that has given you the greatest personal satisfaction?
Creating the Siege of CNY tournament

Why have you stayed involved with CNYRD?
I really love roller derby; the sport and the community.
Do you have a favorite team, favorite skater, official, and or volunteer?
It's hard to narrow it down to one so I'll go with two: Bonnie Thunders from Rose City Rollers and DARYL from Gotham Girls Roller Derby.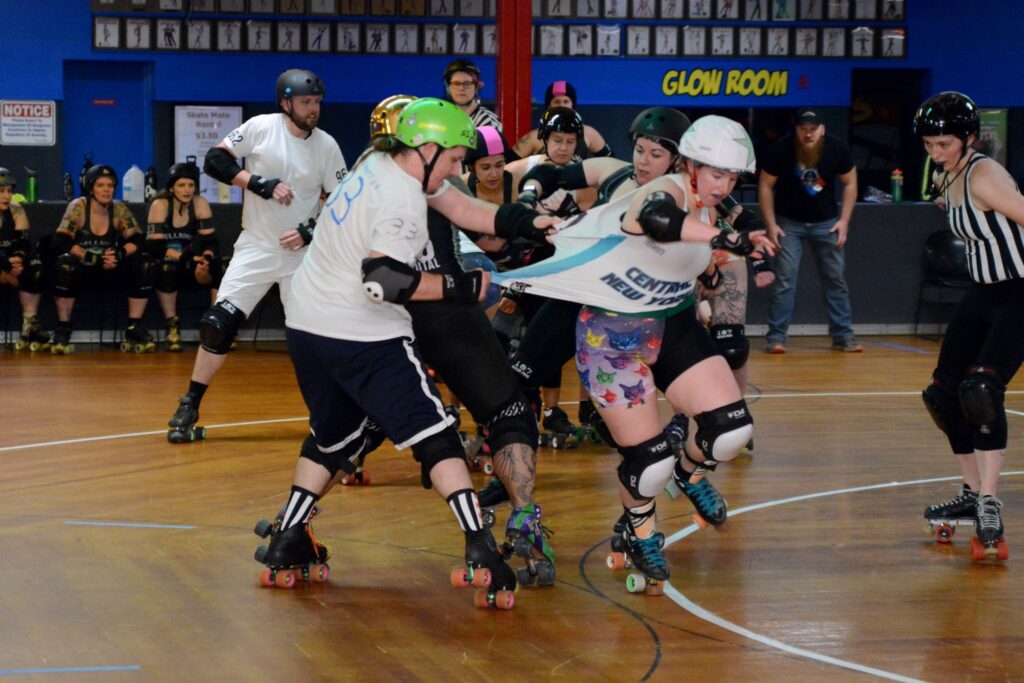 Since joining have you found yourself in any unexpected roles?
Yes, every leadership role I've ever been in.
You mentioned you are an Athletic Trainer by day, how do you balance this and derby and or are there times the two cross over?
Due to unusual hours, long hours, and changing hours, I just do the best I can. Since I work primarily at Whitesboro High School with their sports teams, there are definitely times where I need to miss practice for work or work a Saturday game at the school then go over to Kennedy Arena for our game. Luckily, I am able to get subs at work from time to time to help and most of derby season takes place when school sports are over.
If you have time for other hobbies what do you get up to when you're not skating?
Park skate, trail skate, read, watch or go to the movies
You mentioned you are a pet mom, tell us about your pets!
We have 2 cats and 1 dog, all rescues! Piper is our old lady black cat. She's 13 and queen of the house. Marshmallow is 8, orange and white, and loves to lay by the heat vents. Riley the dog is the baby of the bunch. She's only 2, is black and white, and is super cute and energetic.