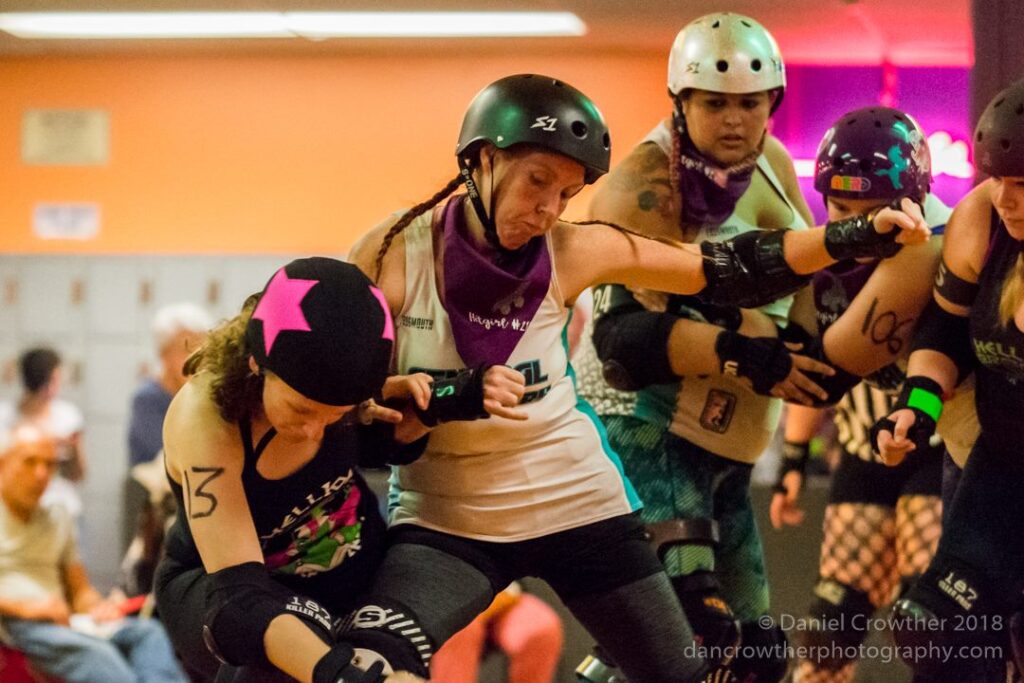 How did you first hear about roller derby?
My two sister-in-laws got into it while I was pregnant with my oldest daughter and they said I should try it when I had a chance
How did you choose your derby name?
My nana used to always say I was full of piss and vinegar and since I have red hair it stuck. So when I was thinking about names (originally wanted my name to be Irish you Harm) and my 1st choice got denied by 2 evils PNG stuck.
How long have you been involved in the sport and in what capacities?
This is my 10th season. I have been Head of Bout Production (now know as Game Production), I've also been on other committees like Non-Bout Events, Siege Committee, Member Rep, Announcer at games, and I've been on the Board of Directors as Vice President for two seasons now.
How does it feel to be acknowledged for your volunteering efforts?
It's great to get recognized for helping out, but even if I didn't, I love this sport and my league and would do anything to help out.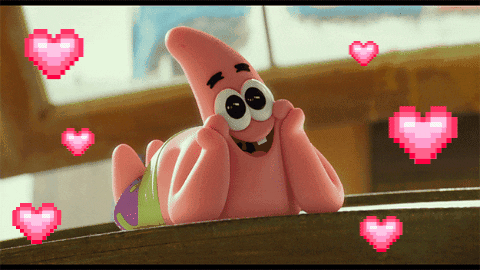 Any suggestions for new volunteers or those considering volunteering with CNYRD?
This is a great sport, doesn't matter who you are, you can play and if you can't we will find something that suits you within the league! We are like family. Some of my best friends I've met in this league.
When did you first start playing roller derby?
I've been in the league 10 seasons but I've been playing for three seasons now.
What made you want to try it?
After I had my daughter I needed "me-time" as selfish as that sounds.
Do you remember your first CNYRD game?
Yes my first game was an away game and trying to fit seven people in a Dodge Journey with four sets of gear….well it was a cramped trip 😂😂
Where and when? It was in Vermont against the Southshire Battlecats not sure of the date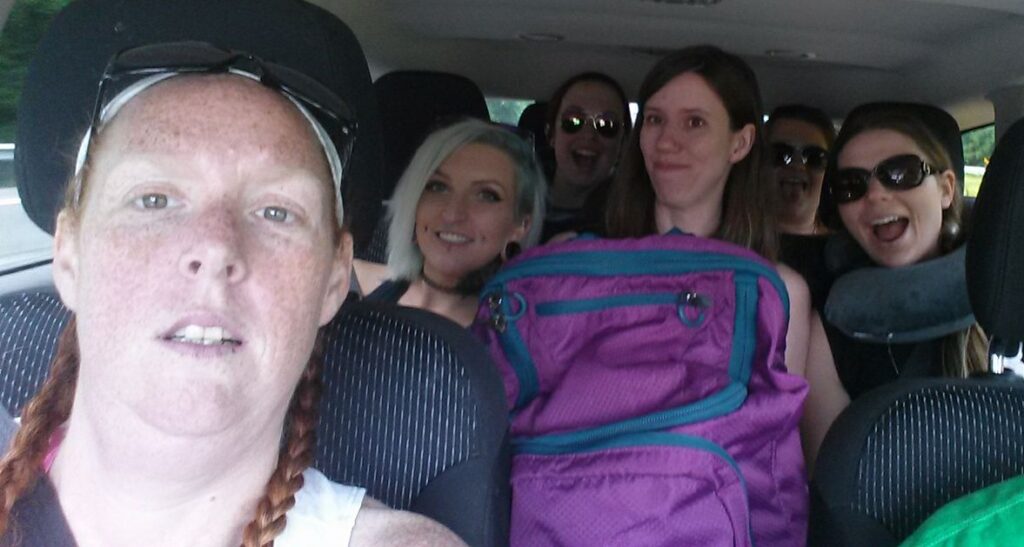 Did you have any skating experience before you started Rookie Training?
Only recreational skating at Skate-A-While when I was a teenager.
Since joining have you found yourself in any unexpected roles?
Yes, I never thought I'd be in a leadership position like VP …or an announcer.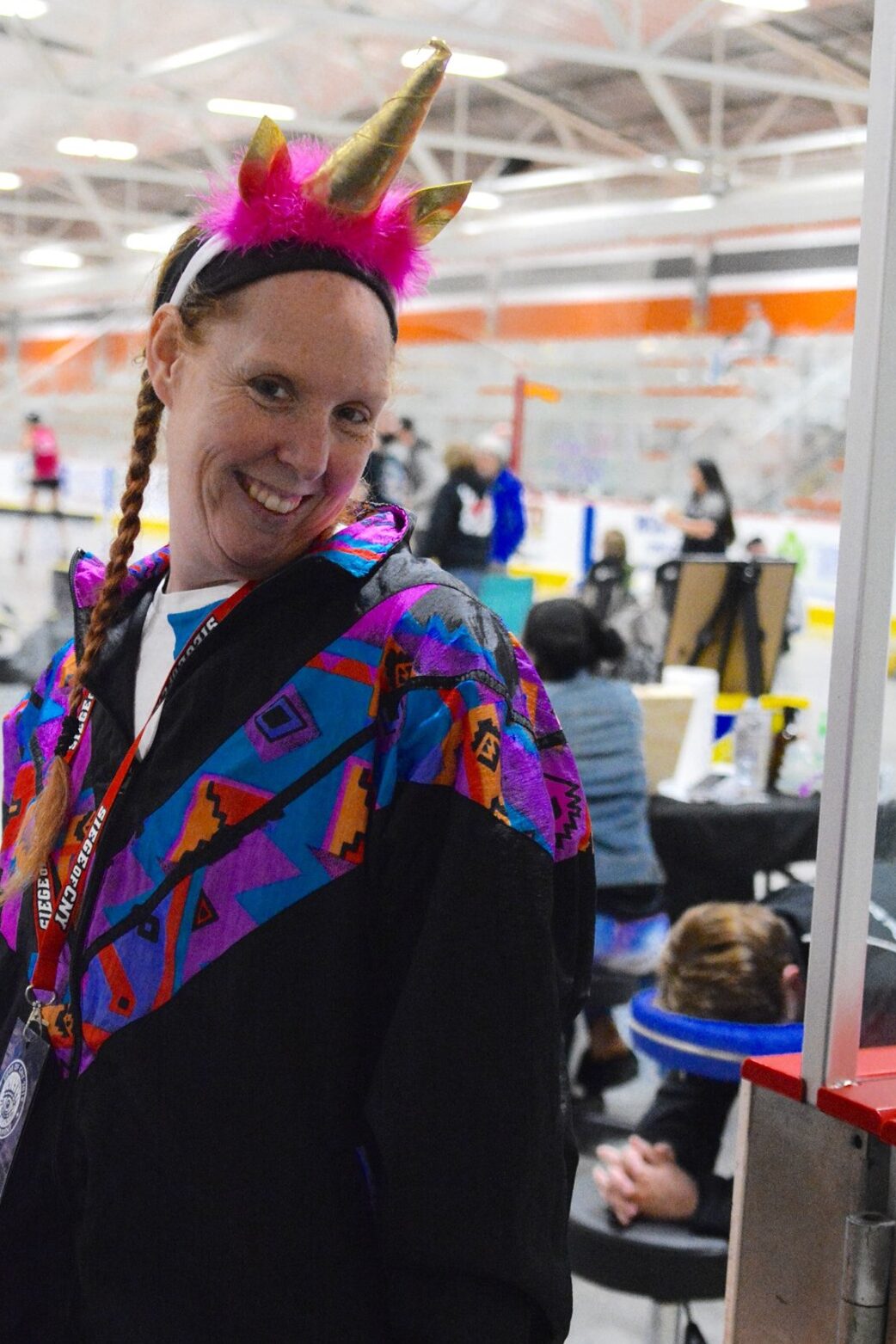 What do you consider your greatest strength as a blocker?
Blocker, I tend to forget strategy and seek out the opposing jammer and try to get'em….lol kind of like "visualize and attack " like Adam Sandler in the Water Boy.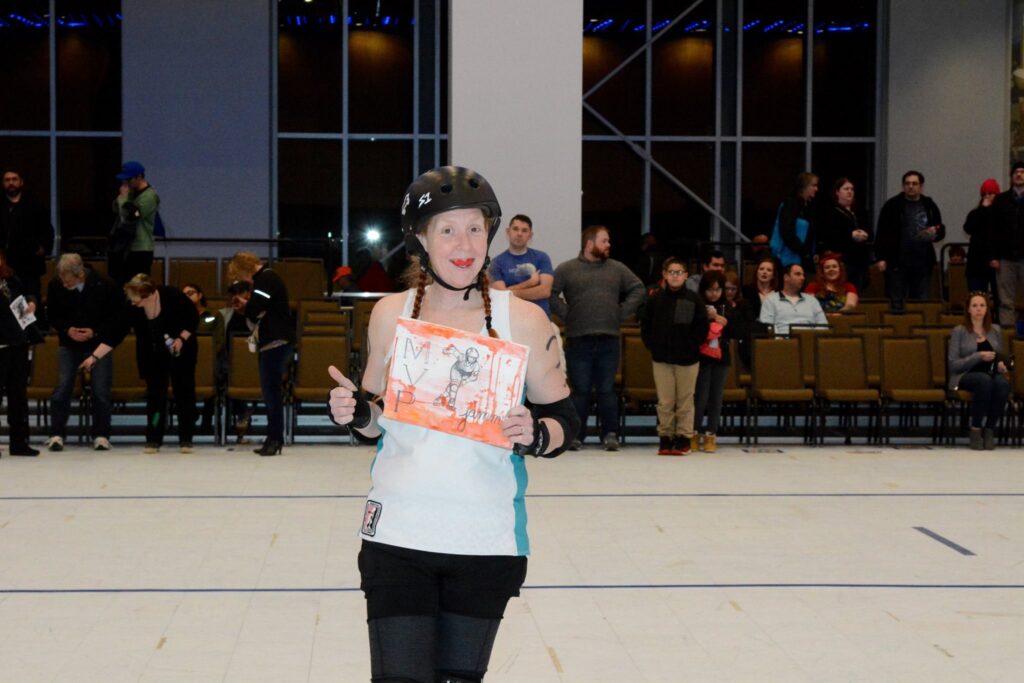 What are your goals for the 2020 season?
Learn to jam, get better at hitting, and gain some muscle.
What thing have you done within CNYRD that has given you the greatest personal satisfaction?
I finally beat those damn laps…lol I made 27/5 (when I started 25/5 and never passed them) my bitch…lol
What core value do you appreciate or emulate the most?
I try to listen and understand when people are talking to me, doesn't matter what it's about, and never judge.
Why?
You don't know what everyone is going through in life, and sometimes they just need someone to listen, to vent to, and sometimes ask for advice.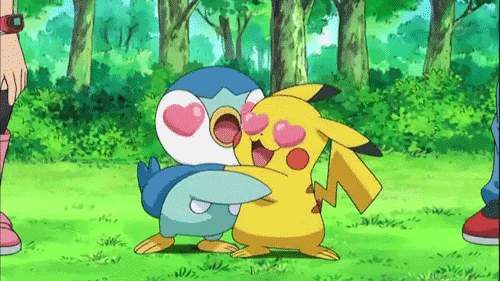 Why have you stayed involved with CNYRD?
Because god damnit I love you all.
Do you have a favorite team/favorite skater/official/volunteer?
Hellions Of Troy is my favorite team. And Eloda Sarcasm is my favorite derby person ever!
What is your patronus?
Honey Badger
You are a self described lunch lady and mom to crazy kids. Tell us about your day job and family. Are there any moments that made you proud to fulfill either of those roles?
I've been married to my best friend John for 14 years (together 18), and I am a mom to three kids. One son and two daughters. We have a dog named Ginger and three fish (they actually don't have names…lol). Soon we will be grandparents to our first grandchild. We're keeping the ginger population alive…lol. I am a lunch lady….lol.

I've been everything from a nurses aide, to an airport screener, and in between. After I had my two daughters I stayed home with them (did some daycare on the side for a few friends) until they both were in school all day and then I got a job with the district. It's perfect, we have all the same days off, because daycare is damn expensive and I don't make enough money anywhere to afford that.

I love that kids in school seek me out to talk to me at lunch and either just want to talk or ask serious questions or just be silly teenagers. I'm proud of being a parent, because who knew I could keep them alive this long…lol. My two girls don't take anyone's crap….sometimes not even mine and that means they can hold their own so I think that's something. However, they can be angels when they need to be, WORLD WATCH OUT…lol.
How do you balance a commitment to derby and life outside of derby?
I don't think I've found that balance yet…lol.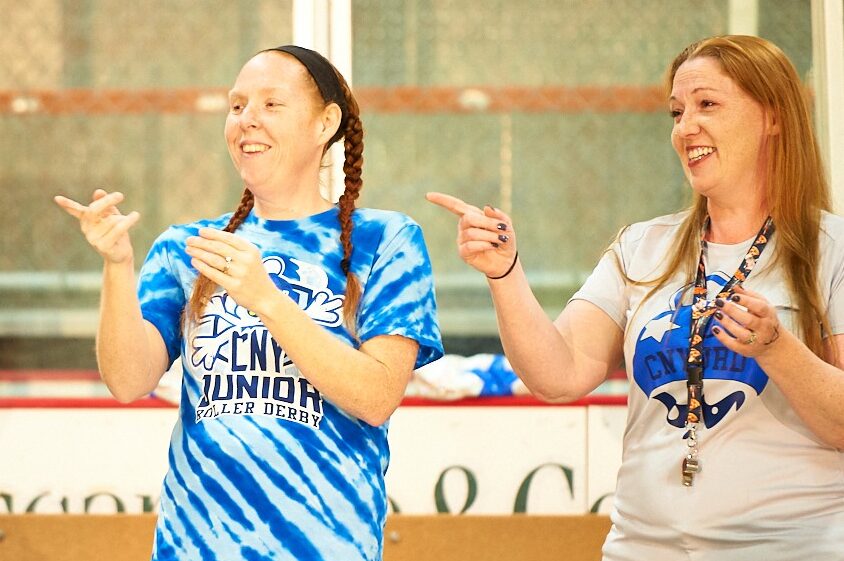 If you have time for other hobbies what do you get up to when you're not skating?
Coaching the juniors….lol. Both my kids play for the Frostbites of CNY Junior Roller Derby. I do want to join my local volunteer fire department as a firefighter, I just have to find time to take the course when I'm not doing derby…lol.