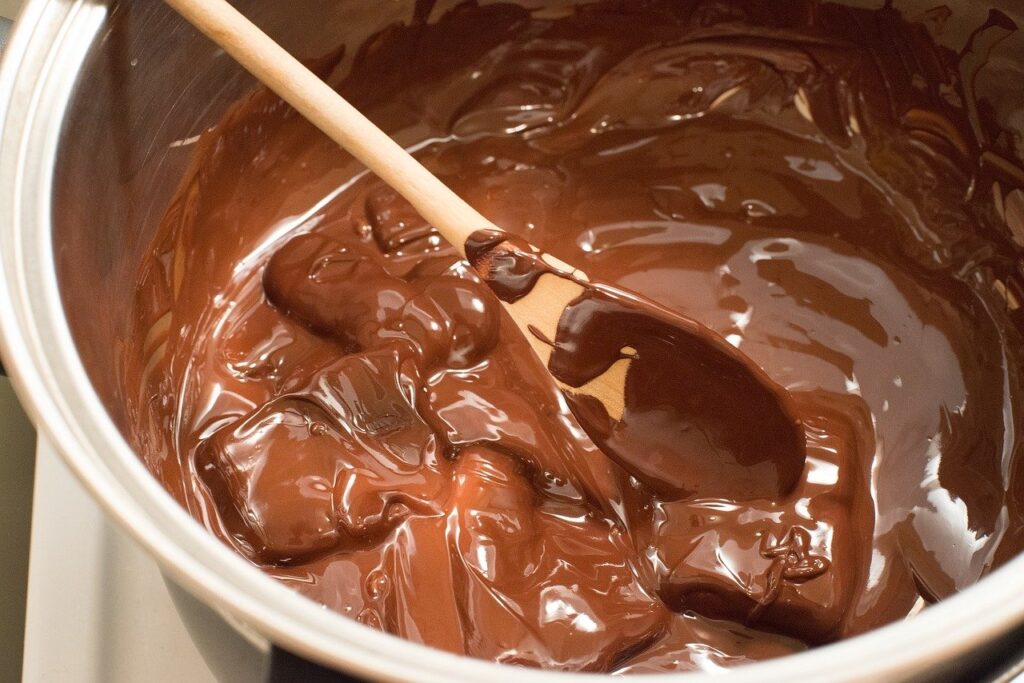 Ingredients, Small Batch
½ Cup creamy almond butter or cashew butter ( I use almond butter)
1 Tbsp Coconut oil melted, you can also use the coconut spray oil
2 Tbsp maple syrup (maple syrup or honey can be replaced with apple sauce.)
1 Tbsp Honey
1 Tbsp coconut sugar
1 Tbsp unsweetened vanilla almond milk (or preferred dairy)
1 Tsp pure vanilla extract
3 Tbsp almond flour
2 Tbsp cocoa powder
½ Tsp baking soda
¼ Tsp baking powder
¼ Tsp salt
¼ Cup 60% dark Ghirardelli chocolate chips whole or crushed (optional)
2 Tbsp ground flax
1 Tbsp Chia seeds
Instructions
Preheat your oven to 350 degrees F.
Grease an 8×4" loaf pan or a 5″ baking pan** with coconut oil, set aside.
In a small bowl, mix together almond flour, cocoa powder, baking soda, baking powder, chia, flax, and salt, set aside.
In the microwave or on the stovetop gently warm almond butter and coconut oil until melted. Stir until combined.
Add honey, maple syrup, coconut sugar, almond milk and vanilla. Stir well.
Add dry ingredients to wet ingredients and stir until well combined.
Gently fold in chocolate chips. Save a small amount to sprinkle on top of the mixture.
Spread batter in your prepared 8×4" loaf pan.
Bake at 350 degrees F for 15-20 minutes or until just barely set. I like to leave them in a little longer because I like my brownies to have thick and crusty edges. Let cool for at least 20 minutes before cutting. Enjoy!